PRODUCT
---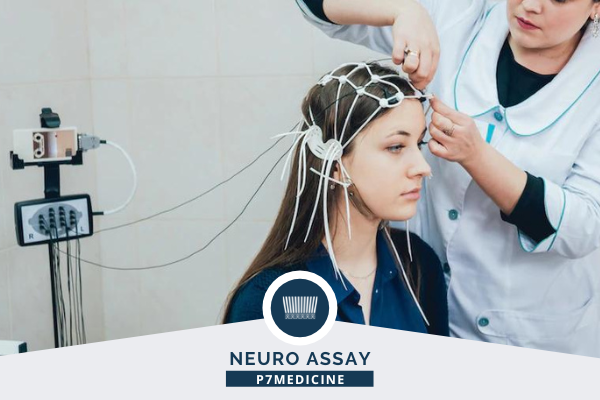 Payment Methods:
NEURO ASSAY
Here are six common neurological disorders and ways to identify each one.
Headaches. Headaches are one of the most common neurological disorders and can affect anyone at any age

Epilepsy and Seizures

Stroke

ALS: Amyotrophic Lateral Sclerosis

Alzheimer's Disease and Dementia

Parkinson's Disease




Nervous system diseases :

Alzheimer's disease. Alzheimer's disease affects brain function, memory and behavior

Bell's palsy

Cerebral palsy

Epilepsy

Motor neuron disease (MND)

Multiple sclerosis (MS)

Neurofibromatosis

NEURO ASSAY :



Personalized prediction of neuronal diseases

Personalized Prevention of neuronal diseases

Precision diagnostics of neuronal diseases

Personalized Treatment of neuronal diseases






NEUROTHERA I : 30,000 Euro = 14 PV



Important Note:

Please be sure to coordinate with the CRM support unit in Telegram before ordering this service:
T.me/CRM_EspadLife

---
SHIPPING TERMS
Espadland's Shipping Terms:
1- Goods purchased during the week following the calculation of the current week's earnings and commission are placed in the shipping process.
2- Once the item is placed in the shipping process, the purchased item will be delivered to the customer within 60 business days (5 days in a week - holidays)
Force majeure conditions are outside the company's obligations and are added to 60 business days.
The total time it takes to receive your order is shown below:
3- Respected marketers and networkers IBO can cancel their purchase till Sunday every week, before 23:00 (before calculating commission).they will receive a 100% refund within 7 business days. After calculating the commission in the current period, there will be no possibility of any kind of return And the customer will fully accept this rule.
4- All goods are subject to qualitative and technical inspection before shipping. Please avoid receiving the package if it is damaged and report it to the Post Officer then report it to the Department of Shipping on the website within 48 business hours.
5- All EspadLand's goods come with identification and Warranty Card.
6- The warranty of the products will be void if the damage is caused by the networker, marketer or customer after Inspection by the experts
7- ESPADLAND will not be liable for any wrong shipping address or postal code entered by the user.
8- Tariff (import fee) for customs cost vary from country to country, all of which are customer-related, and the company has no liability whatsoever.